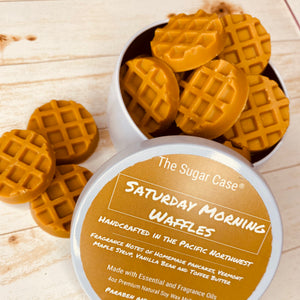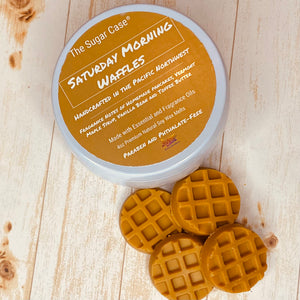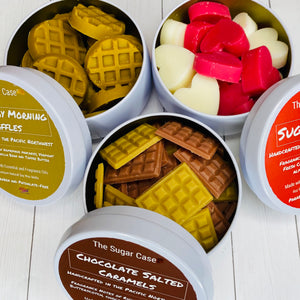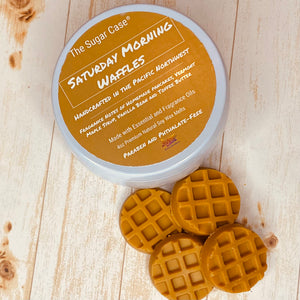 Saturday Morning Waffles Wax Melts
These Saturday Morning Waffles Wax Melts are an absolute customer favorite.  Imagine the scent of warm, buttered waffles, with warm maple syrup drizzled on top, this is it.  Add your desired amount of wax melts to your wax warmer and fragrance notes of homemade pancakes, Vermont Maple Syrup , vanilla bean and toffee butter will release in the air as the wax melts.
Our wax melts are toxin, paraben and phthalate-free so you can truly relax knowing you're not releasing any harmful chemicals in your home. 
We selected a pure premium grade soy wax blend that's naturally derived from vegetable oil.   Our wax melts are amazingly scented with phthalate-free, high quality essential and fragrance oils.  Even the vibrant colors we add are also toxin free! 
All of our wax melts are handcrafted in The Pacific Northwest and made in small batches.
Net. Wt 4 oz
Wax warmer sold separately