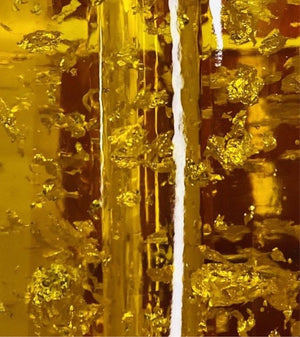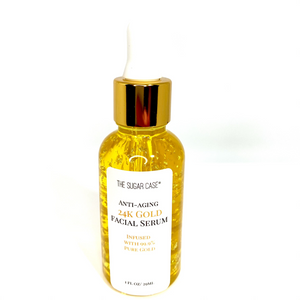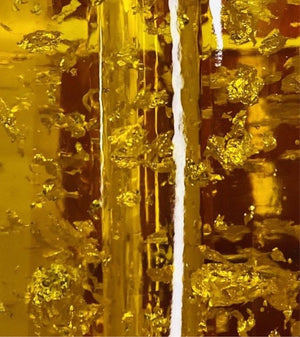 Anti-Aging 24K Gold Facial Serum
Our Anti-Aging 24k Gold Facial Serum is infused with 99.9% pure Gold. This serum is formulated to reduce the appearance of fine lines and leave your skin moisturized and glowing. 
Gold is an antioxidant that has anti-inflammatory properties.  This product is packed with anti-aging ingredients that will help reduce redness, skin irritation, protect against free radicals that lead to wrinkles and sun damage.  Gold is also known to activate the process of cell renewal and rejuvenates that skin. 
This serum will help lift, firm, brighten, calm and condition the skin.  
1 oz Jar
Paraben Free - Cruelty Free - Made in the USA - Wallet Friendly
Keep Out of reach of children and pets/ for External use only/ Use as directed.
Do not use on broken or irritated skin. Discontinue use if irritation occurs.
Do not use if you have a nut allergy.  Made in a facility that uses nut, coconut and soy products. 
Warning: Oil in product may cause tubs, showers and surfaces to become dangerously slippery. Always test a small area on skin before fully applying. Consult with your physician before use if you're pregnant or planning to become pregnant.  Our company does NOT make any medical claims to our products and our products are not intended for medical use.  We will never give medical advice.