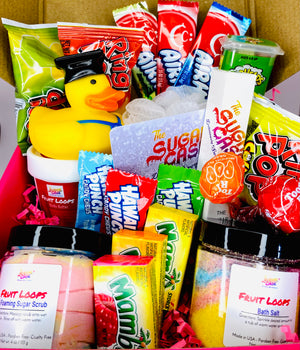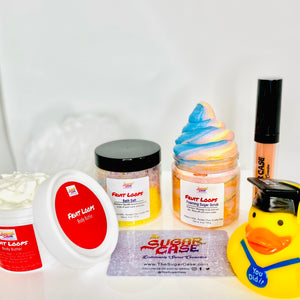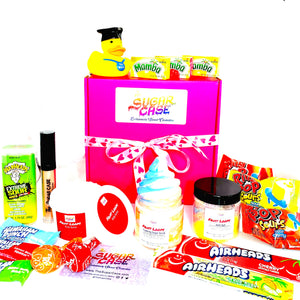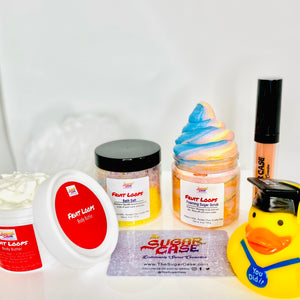 Graduation Gift Box
Congratulate your Class of 2021 graduate with a gift box filled with sweet treats! These boxes are packed and will sell out fast!! This is an amazing value and your gift box will include:
1 - 4oz Fruit Loops Body Butter
1 - 4oz Fruit Loops Bath Salt
1 - 4oz Fruit Loops Foaming Sugar Scrub
1 - Soft Rose Lip Gloss (blends with any skin tone) 
1 - White Luffa 
1 - Class of 2021 Rubber Bath Ducky
15 - Pieces of Candy (as shown in the picture.  Colors and flavors may vary*. 
FAST, FREE PRIORITY SHIPPING Nationwide.  
*Our products are made in a facility the uses tree nut oils and butters. Do not purchase or use if you have a nut or soy allergy.  
*The Sugar Case does not own the rights, Trademark or licenses to the candy shown.  The Sugar Case is only making claims to our US registered trademarked brand and The Sugar Case products shown.

Thank you for supporting our small business!!!!!