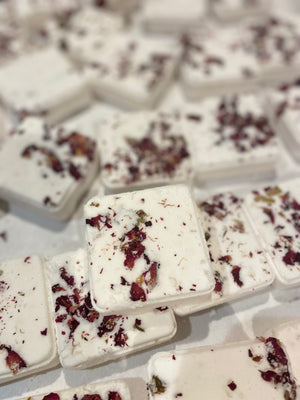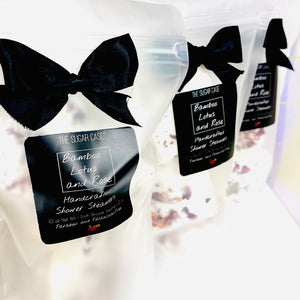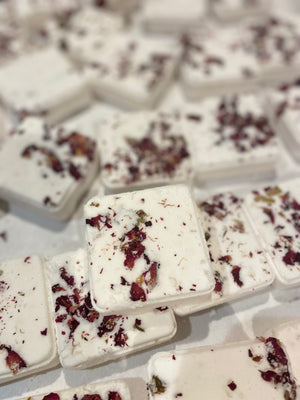 Bamboo Lotus and Rose Shower Steamers
Turn your shower into a spa experience using one of our handcrafted shower steamers.   Each shower steamer is packed with aromatherapy scents that will not only benefit you but will also allow you to relax your mind and body.  
5 steamers per bag.  Each steamer is 2 oz each and individually wrapped. 
All of our products are Paraben & Cruelty Free and Made in the USA.